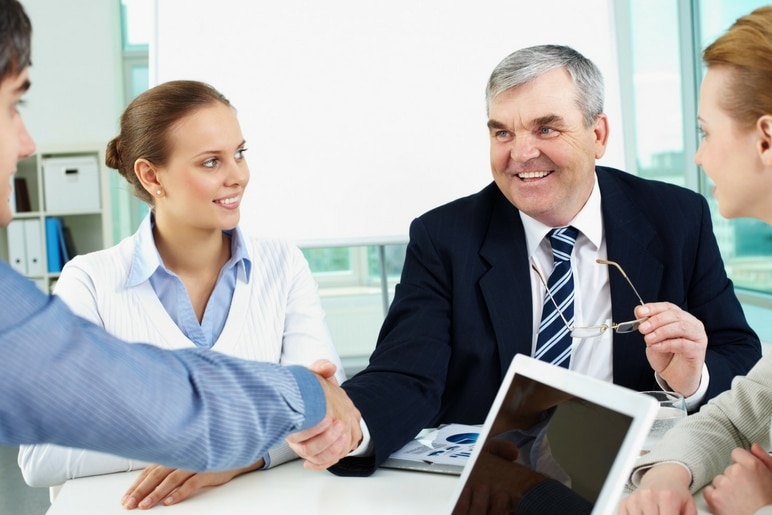 How To Successfully Pitch Your Startup to Venture Capitalist
Written by
Nataliia
on September 13th, 2016
This guide is packed with actionable pieces of advice from top VCs and seasoned founders. Get to know what investors look for in founders, your pitch deck and the essential questions to answer during your speech!
You are a visionary. You have the idea and the market. All you need now is a bit (well…not quite a bit) of money to bring your idea to life.
While bootstrapping and private investments from friends/family may be an early solution, if you are aiming for a unicorn company, raising funds from venture capitalists should be the move to make.
What is Venture Capital?
It's a high risk investment capital, which a group of individuals represented by a VC firm is ready to spare for your project in exchange for an equity share. Usually, VC companies have one or more investment portfolios, which are owned by a limited partnership.
The investment funds are allocated from educational endowments, insurance companies, pension funds and wealthy individuals interested in high risk/high returns investment schemes.
How Do Venture Capital Firms Raise Money
Source: ViewFromSeed.com
Now the next question is – how do you raise money from the venture capitalists?
What Do VCs Look For in The Founder?
Here's the deal – venture capitalists place bets both on the jockey (the founder) and the race (product or market) with equal probability. You never know exactly which kind of a VC you are delivering your pitch to, so make sure you are 100% prepared in both cases.
First, let's talk about the essential "jockey" qualities and common misconceptions often shared from one startuper to another in whispers during the pursuit to "Get Funded".
Your Age Doesn't Really Matter
You can never be too young or too old for launching a high-growth (or even unicorn) startup. Let's look at the numbers. Here's when some of the most successful entrepreneurs have launched their ventures:
Facebook – 20
Microsoft – 20
Apple – 21
Google – 25
Twitter – 30
Amazon – 30
Tesla – 34
Oracle – 35
Netflix – 37
Zynga – 41
Walmart – 44
McDonald's – 53
Research has proved that folks as old as 55+ are twice as likely to launch a successful startup as the 25-year olds.
Younger entrepreneurs are usually considered more adventurous, nimble, fast learners and good at building a rock star team of mentors and advisors around them.
Elder types are praised for their sense of maturity, more experienced in terms of starting a company, failing it and living on. They usually already have a sort of "playbook", which helps them avoid the common beginner pitfalls, make them more cautious, yet less innovative.
Use your age and the privileges of it as your winning card, not the number to be ashamed of.
Fresh Starters vs. Serial Entrepreneurs
Aviv Gilboa from Kleiner Perkins VC firms recalls one of their all-time favorite pitches:
"Doug Evans who didn't quite fit the "mold" of an investable entrepreneur when he first walked into KPCB: a graffiti artist from New York without a college degree who wanted to start a juice company. TSA confiscated his demo samples and he walked into the meeting empty handed. With no product demo and little sleep, Doug was still able to do two things that won the hearts and minds of investors in the room: he was unapologetically passionate about his idea, and he used analogies to explain his business in a way that made sense to his audience".
Having prior experience in launching (and failing) ventures, relevant education or a prominent executive career in the niche isn't always the case. Most VCs feel equally thrilled by a pitch from a freshman and a veteran entrepreneur as long as the person clearly sounds like he (she) has a plan and shows passion.
Bob Goodman from Bessemer Venture Partners,highlights that it's important for the founder to have experienced the same problems, which their product is now trying to solve, while he shouldn't necessarily be a serial entrepreneur.
Paul Graham, co-founder of the iconic Y-combinator has outlined the essential qualities he specifically looks for in founders:
Imagination: While general wits are important, it is the imagination that allows founders to nail the next disruptive idea for the market. Your product may not offer the faster solution, but it should offer a surprising one – think about Airbnb as an example.
Determination: You will face a lot of pressure, setbacks and other obstacles on your way to the startup success. If your passion and idea can't fuel your drive for miles and you don't have the persistence to keep pushing it no matter what, the founder career might not be your best choice.
Flexibility: "The world of startups is so unpredictable that you need to be able to modify your dreams on the fly". Yes, you should be determined to run forward, yet that means you may also need to take a few sidewalks in the process.
Friendship: Graham believes more in startups launched by two or three folks. However, their friendship will be put to test multiple times, so these should be the people, who genuinely like one another and can bond over the common cause no matter what.
Now, you know what kind of qualities and personality a potential VC is interested in seeing. Winning affection on the personal level first can drastically improve your chances to raise venture capital for a tech startup.
After all, VCs aren't bankers. They want to work with entrepreneurs whom they feel impressed by on a personal scale.
How to Pitch Your Startup to Venture Capitalists: Key Ws to Know
So, you need to prepare for pitching a startup to Venture Capitalists – that's a no-brainer. But should you like study all night long and practice in from of the mirror?
Well, it's certainly part of the deal, yet your best bet is to feel prepared for answering the common specific questions. Here's what we picked up after speaking at some top VCs at various events including this years The Startup Safari in Berlin and TNW Conference in Europe.
What's Your Big Market To Disrupt?
While the majority of VCs admit that business plans and monetization strategies don't play a massive role during early seed rounds, you are still expected to show the deep understanding of your target market.
It's hard to cram a lot of numbers into a 10-minute presentation (without boring everyone to death), so keep those minimal and focus on building a compelling story about your target market.
For instance, how you've discovered that there are 25,000 senior lefties in your area. How you came up and spoke to them. What were their woes and how they liked your idea of safe scissors for elderly lefties and what did they say while using your product?
As Jeff Paine, senior investor at Golden Gate Ventures puts it:
"While numbers and facts add credibility and strength to your pitch (and are essential for convincing financially-minded investors), it is the story that investors will ultimately remember and engage with".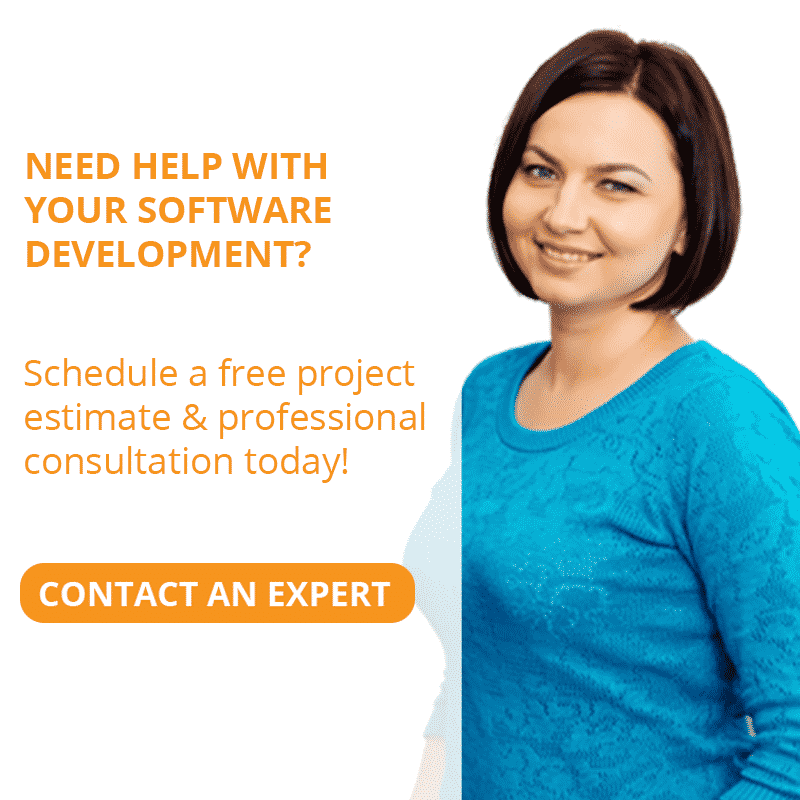 Why Now is The Best Time To Launch?
Even if your product idea is fantastic, it may still fail if the market isn't yet ready for it. Back your arguments with data – speak of your idea validation and the target audience research you did.
Make it crystal clear that now is the best time to seize the day and invest into your idea. Instill that FOMO feeling into the listeners – if they don't follow up now, someone else will and reap the rewards.
Why Your Idea Matters?
This "why" slide is the key element of a killer venture capital pitch. It should sum up why your idea matters both to the world and to you personally. Without seeing what's fueling you, a lot of VCs may feel reluctant about investing in your project.
Here's a quick example:
You have this big idea for a Fintech startup. The niche is smoking hot and there are numerous areas for disruption – banking for the unbanked, for instance. You have this shiny tech solution in mind. Yet the investors may point out to the fact that you have personally never been unbanked; haven't directly spoken to the target audience and will hence, fail to connect with them on a deeper level and build a truly relevant, custom product.
In other words – it would be hard for you to articulate the purpose and direct engagement both with the customer and the solution.
Keep that in mind when defining your scope of possible startup ideas.
What Are The Risks?
Okay, so no one's going to buy-in a 100% risk-free startup as well, 90% of all ventures for flat in less than 5 years.
If you don't clearly state the risks and possible bottlenecks you already envision, the VCs will draw the lines themselves, and not necessarily in the favor of your project. While being innovative and having imagination is important, tossing your pink glasses aside and giving out some hard-boiled reality checks is equally important.
Now, having these essential questions in mind, let's move over to your killer pitch deck.
How to Pitch to Investors in 10 Minutes or Less
So, the pitching time varies drastically. Sometimes you have hefty 20 minutes to trumpet about your great idea, other VCs may not spare you with more than 3-4 minutes of their precious time.
Tech Crunch, in fact, identified that most bakers spend just 3 minutes, 44 seconds on your slides:
Daniel Eckler, Founder of Mylo – a mobile dressing startup for men (and a founder of a few more companies) suggests the following pitch deck structure:
Intro slide (big juicy headline + product name)
Problem Slides (try to keep it under 20 words)
Your Solution
Market details and audience research slides, which offers a better idea of the potential profits they can receive.
Competition
Team
Traction
Closing Slide
Here are two more slide sequences proposed by DocSend and Sequoia Capital:
DocSend has also ranked which pages VCs scrutinize the longest:
Guy Kawasaki (not intros needed, right?) have outlined the next 10 slides you need for a winning pitch:
Still feeling anxious about the upcoming meetings?
Here are a few more creative and actionable tips on raising venture capital for your startup:
Don't Pitch on Mondays
Nope, that's not a superstition or whatsoever. According to Michael Harper, who raised $75 million in funding for this company, it's just that day when the majority of VCs partner gather in the mornings to discuss the pitches.
If you are scheduled for later in the day, you are likely to spend the rest of the week wondering on their decision. Additionally, your pitch may get blurred in the heaps of other ideas delivered that week.
So, if that's an option – choose to pitch on Thursdays or Fridays.
Draw The Lines For The VCs
The phrase "We are the Uber for [insert market]" has become really popular among the entrepreneurs.
The good reason for this is that it quickly draws the pattern for the VCs to understand what's it in it for them and how much of success (= money) they can expect.
By doing so, you help VCs to connect with you on a better level and consider investing in your venture. Jennifer Fitzgerald, who've delivered over 40 pitches and raised $750, 000 in A-series from 5 funds, says that:
"In my case, four out of five of the VC funds who invested in our Series A round could be described as either: 1) led by an ex-McKinsey consultant or 2) focused on insurance. My startup is 1) led by an ex-McKinsey consultant (me) and focused on insurance. You get the picture".
Talk Endgame
So, how will things look like for them in 5-10 years? Are you planning for acquisition, valuation, IPO or something else? How will the exit strategy look like?
Additionally, show them what it will take to get to the $50M-$100M revenue benchmark in terms of customer, products, prices etc. Yes, it might be hard to draw this numbers at an early stage, yet draw a rough estimate. As Raj Kapoor from Mayfield Fund noticed:
"We also want to know how much capital you think you will consume to get sustainable cash flow positive so the nitty gritty forecasts do matter—but be able to explain the key drivers and why its capital efficient (profitable under $5-10M of investment) or requires significant investment".
Now you have it – the key tips for your startup's amazing pitch!
Romexsoft executive team is heading for Web Summit 2016 (November 7-10th) and in the spirit of fundraising, we'd like to share the top tips and stories for budding founders.
Why should you be there? Hopefully find a financial match for your project, meet with potential partners and mentors, mingle with other startupers and learn from seasoned founders.
If you're planning to attend, we'd love to get connected in advance!
Solomiya Zahray– New Business Executive
Serhiy Kozlov– CEO
Hope to see you at the Web Summit in Lisbon! Romexsoft team will be there to talk action about the coding side of your product! Don't be a stranger and let's connect!